About Us
Know More About Your Next Moving Partner!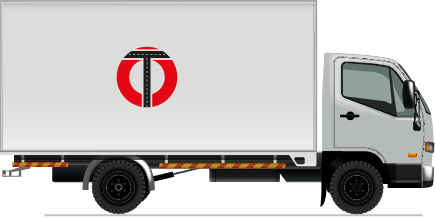 We Are An IBA Approved Transport Company (Muo – 2010)
As one of the most professional packers and movers in India, Om Transport Corporation symbolizes dedication and integrity. Om Transport Corporation is one of the leading & trusted IBA Approved Packers & Movers in India and caters to transportation of household goods, car transportation & office/corporate relocation across India.
Om Transport Corporation is fleet owner of vehicles such as high-Bed, flat-bed, semi-low bed & low bed trailers. We are the most trusted vehicle transporters for all types of commercial vehicles all over India. We also specialize in the transportation of construction materials from Cement Silo, Oxygen Tanks, ODC, to Heavy Load Machinery & Gas-fire projects and deliver them all over India.
Networks That Span Sectors

+91 932 4444 888
Domestic and Commercial Shifting
Founder
Om Prakash Choudhary
If stories of rags to riches inspire you to make a difference in your life, we have a story to tell. And the story started when the founder of Om Transport Corporation Mr. Omprakash Choudhary took a train to Mumbai from a small village of Haryana back in 1988 to earn for himself and, of course, for his family. And so far, the journey has been a life-changer for him. 
After coming to Mumbai, Mr. Choudhary got to work with different transport companies. That is where he ideated building his own empire. He launched Om Transport Corporation on February 20th, 2000, with 3 fleets in the inventory. The fleets basically transported Over-Dimensional Cargo and Heavy Machinery. And then there was no looking back. Om Transport Corporation kept on achieving one milestone after another. In two-decade, it became a household name in India with 25 branches in different cities.
2000 – Mr. Choudhary started converting his dream of Om Transport Corporation into reality. 
2015 – Om Transport became a member of Bombay Goods Transport Association.
2016 – Om Transport Corporation became a member of Indian Bank Association (MUO – 2010)
2017 – We launched our Packing and Moving services in major cities of India.
2019 – Om Transport delivered 5500+ household goods of major bank employees.
2021 – Om Transport is creating new benchmarks with 25 branches across the nation.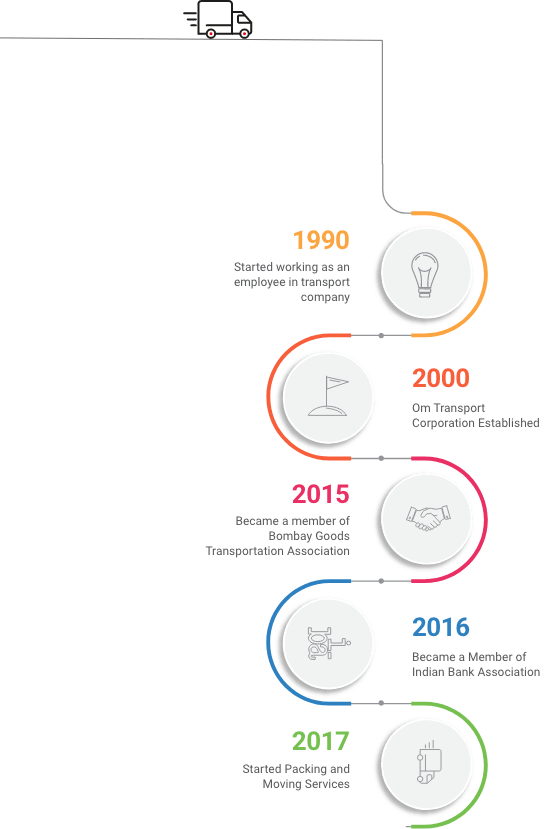 Ready To Plan Your Next Move?









What Our Client Says
We Cherish Some Good Words of Motivation