A Leader in Storage and Warehousing Services
Over the last many years, Om Transport Corporation is providing turnkey storage and warehouse services in India.
Affordable Storage Space for All Your Household Needs
Are you running out of space at home? Or shifting to a new city? You need a space to accommodate your household items. Renting a huge space for storing your household items does not make any sense.
Either you are willing to cut down your rental cost, need a space to keep your belongings until you find a new home in a new city or want to renovate your home for an upcoming occasion, you don't need to worry about household goods storage. At Om Transport Corporation, we offer you flexible and secure household storage services to store your household goods, furniture, and everything that matters to you. Our household goods storage service is customized to ensure spacious storage for household items within your budget.
We at Om Transport Corporation realized that individuals approach a warehouse management service with an express need for storage and warehousing. And we try to help them achieve all their goals affordably, effectively, and quickly. We have built our company with a commitment to provide our customers with incredible value and benefit with our household storage service.
Seamless and Unparalleled Moving and Storage Service in India
For our customer's supply chain, storage space is a crucial concern, and that is why we focus on establishing a solid network of warehouse and storage facilities In India. With a prebuilt integration, we make sure to handle all your inventory pipelines, sales channels, import orders, and delivery to your customers in the shortest time possible.
Our warehouse experts are highly trained in shipping and fulfillment and providing you with the best customer support you can ever imagine. We have successfully handled a large cross-section of clients for the last few decades, and our customized packaging ensures the best brand visibility and customer experience.
Professional Storage Space Management for Decades
Om Transport Corporation was started with a vision. Alongside providing expert packing and moving services to individuals and companies, we wanted to become a trusted storage solution for everyone who needs affordable storage space. With years of experience providing warehouse services in India, we understood the science behind storage. And we formed the best space utilization solutions based on international concepts of the warehouse facility. To implement all we have learned, we curated a team of highly experienced research personnel who can design the best storage and warehousing plan to fit your unique requirements.
With a vast space nationwide, we serve a vast clientele from different industry verticals. With a structured storage and warehouse management process, we provide short-term and long-term storage facilities to our clients with utmost security and safety. With Om Transport Corporation, you get modern and secure infrastructure, on-time delivery and pickup, 24 hours accessibility, a dedicated account manager, and more. We strive to become the best moving and storage service across India with a continuous focus on cost efficiency and process improvement.
Ready To Get Moving?
Get Your Free Quote
Removing the Hassle of Finding the Right Storage Solution
If you are shifting home to a new city the challenge of finding a warehouse for rent takes time. Additionally, you need to have a storage method that meets your demands and the high security expectations that you have. At Om Transport Corporation, we understand the importance of your belongings. And with the highest level of security, we provide excellent and affordable storage services in India to simplify and streamline your household storage needs. Our warehouse facility gives you the freedom of managing and accessing your belongings as needed. As a company with years of experience, we are very aware of our responsibilities. And our workforce ensures that each of our clients is treated fairly and gets proper governance and risk management.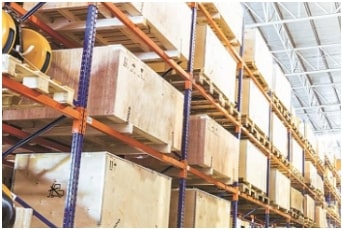 A Dependable Home Storage Solution in India
Finding a space for home storage is not an easy task, and sometimes it can be overwhelming. If you are looking for a place to store your household items such as furniture, vehicles, or any other belongings, you are at the right place.
We know while looking for a space to store your possessions storage, you don't only look for a considerable space, but you look for an ultra-secure unit that can ideally store everything in a secured manner. At Om Transport Corporation, we have dedicated security guards and CCTV cameras on our warehouse's entry and exit points. And there is controlled access to the storage area where your belongings would be stored. We give you an easy access to your stuffs anytime you want.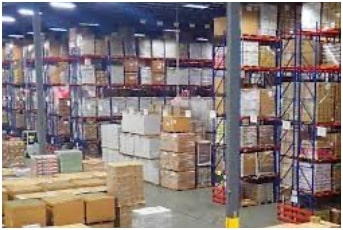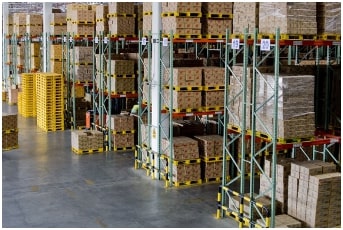 Storage & Warehouse Frequently Asked Questions
Do you provide a storage facility?
Absolutely, we never say "No" to our customers, we do have a warehouse facility to accommodate customer's household goods for a short or long period of time.
What are the rates for warehouse service?
It totally depends on the volume of the goods and period of time.
Do you offer short-term or long-term storage services?
Yes, we do offer storage facility from couples of hours to months or even a year.
Is household goods storage service safe?
Yes, customers are paying to keep their valuable items in our storage facility, absolutely we will take care of goods to keep them safe and sound.